Mental tip: concentration while playing tennis
"Pay attention!" – but how? Concentration in tennis is a crucial factor. The ability to concentrate affects both the abilities of perception (hearing, seeing, touching) and the control of thoughts and ideas.
In order to concentrate, as a tennis player, you need to be able to consciously focus your attention on a specific matter. If, for example, you are able to concentrate on a rally in such a way that you can no longer perceive the surroundings, the audience or the noise, then you have managed to block out all disturbing stimuli.
In order to do that, however, you always have to know exactly what you want to focus on at this moment. To do this, you always need an "object", like the ball, the bat, a target – where you want to hit the ball – a feeling or a movement to which you direct your attention.
It is impossible for a player to remain focused while playing tennis. With loads that go over a longer period of time, there are natural fluctuations in concentration. With long phases of concentration, the energy that is used up in the action phases can only be partially recharged in the recovery phases. If the recovery phases are too short, there will be an energy deficit and your performance will drop significantly. Therefore, in tennis, a very well thought-out break between points, games and sets is extremely important in order to recharge the energy used.  
And very important: you can only develop the ability to concentrate in training. You cannot be sloppy in training and then concentrate in the match.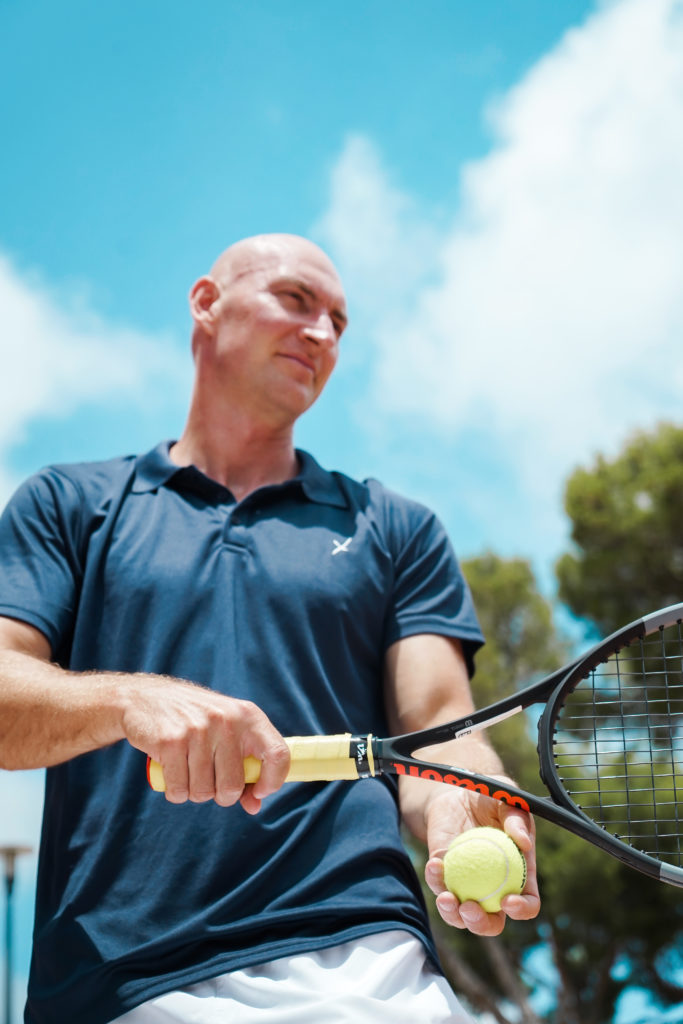 Konzentration beim Tennis, Mental-Tipp, Tennis